5 Reasons to Start Sewing Today
March 27, 2017
by Fatema Ali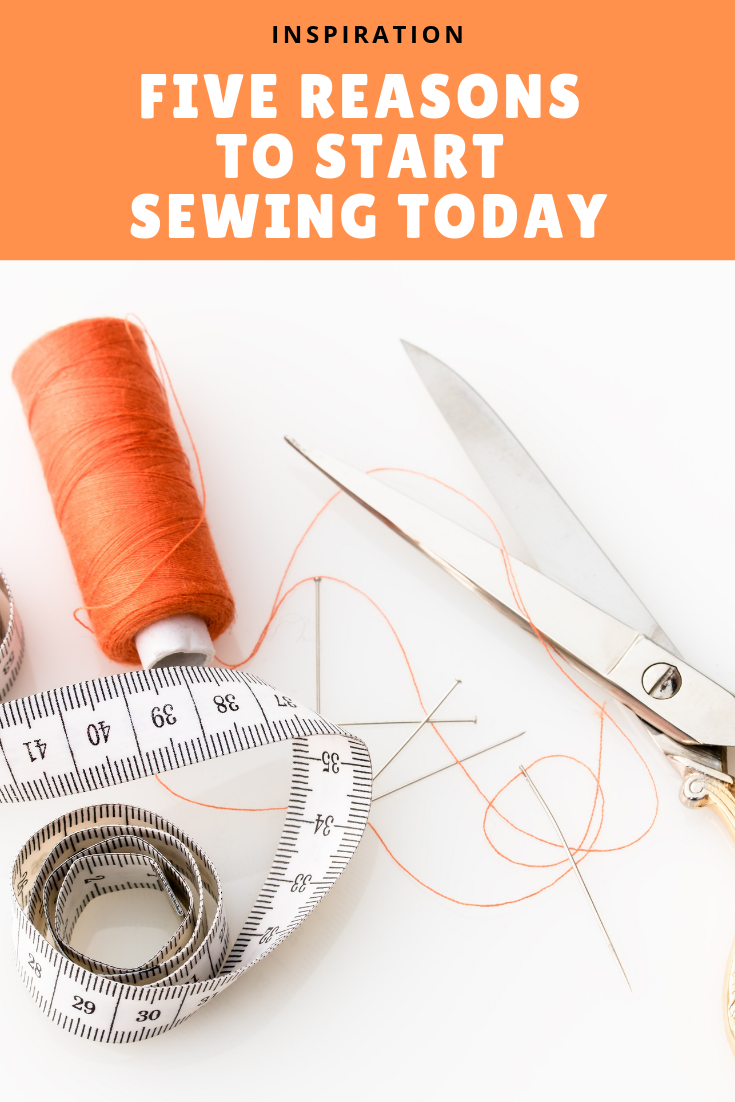 Have you been eyeing that stunning pouf at your friends house? Or loving the fancy cushions you saw at your neighbours?

Now is the time to start sewing. With the ever increasing need to personalise your own space and create an environment that shows who you are as an individual. Here are a few reasons to encourage you to take the step to start sewing.
1. Create individuality
As mentioned, personalisation has been increasing in a variety of fields including personalised jewellery and gifts. Sewing is no exception.
With the huge range of fabrics and ideas its easy to make everything from paper-weights to sofa covers in your own personalised way. Having your own style and creative edge is guaranteed to make you stand out. Be yourself.
It doesn't have to stop there. If you start personalising your items for others, they can be truly sentimental gifts for family and friends. It really gives a personal touch and shows the recipient you made an effort to give them something you know they will like.
2. A skill with benefits
There may have been times when you are roaming a clothing store and spot a wonderful summer dress, but the colour or design wouldn't suit you or the fit just isn't that great. And there are accessories to match everything except the lovely evening dress you wanted to wear on Friday night.

That is when you have an advantage. You are open to sewing almost anything you put your mind to, and what your heart desires. In what ever shape, size, fit, colour or design you want.
Being able to sew can give you the variety you need that you can't find elsewhere. Start from small accessories like hair-ties and scarves, then advance from coin purses to clutches, and from skirts to dresses.
3. A moment of relaxation
In the busy city life, there is no better way to get away from the daily routine of work, work and work. You may come home from a long and tiring day, to find a house full of screaming kids.
"Sew, sew, sew. Till it mends your soul. Then some"
Sewing can help you take away the stresses of daily life. Being able to concentrate and look forward to something different than your usual routine can really give you an energy boost.

Try setting up a dedicated area in your home where you can zone out for a while. It can be your little craft pad. Create an atmosphere that makes you want to go there and start creating. Light some candles (not near any fabric), make a cup of tea, read some sewing articles and let your imagination guide you.
4. An additional source of income
Sewing may be a hobby that you love, but if you find that the costs are too much to handle, you can self-support it by selling some of your wonderful creations.
While you may not initially start your hobby with this in mind, its a great way of utilising your time and effort. Every little helps.
Also, having your handmade items admired is always welcoming. It gives you reassurance that you can make a positive impact on people and encourages you to continue sewing.
If you feel that you don't need to have an additional income but would still like to serve a purpose you can always look into sewing for charity. There is never a dull moment when you know your skills are giving a helping hand in need.
5. Simply love it
You might not need a reason to start sewing simply because you absolutely love the idea already. You are so passionate about it. Whether you inherited it from your mother, were encouraged by your friends or discovered it by mistake. You get a great satisfaction from completing a project which you know was just a concept a few hours ago.
In that case, this hobby can really help you meet new people who also share the same interests. Create a group of people who can regularly get together and sew. By discussing your ideas and thoughts you can come up with new and exciting projects and keep each other motivated.
Leave a comment
<!––'general.theme.tag' | t (replace this with titles)––>
Newsletter